Log In

Testimonials
What do our customers think of our software?
Pastor Mel Keyes "I Love RICH CRM" Testimony from RICH CRM
Would it be weird to say I love you guys? Thank you!!!
Andrea, CEO Strategy Werx
From their full suite of Professional Service offerings, to their Data & Segmentation and Deliverability & Hygiene abilities, to their perfect Security score, we're not surprised to see RICH CRM at the top of the Small-Market category in our annual Email Vendor Features & Functions Guide for the second year in a row.
John, Red Pill Email
RICH CRM is amazing and we have so much success with the opt in pages. As far as marketing goes no one can compete. You guys always respond so fast, even on weekends, one of the many reason that I tell everyone about you guys!
Josh, DeltaLifeBootCamp.com
You're AMAZING RICH CRM and we love you!!
Jannette, The Get Movin Crew
When I first joined RICH CRM, it was to set up a website. During that project, the RICH CRM support staff saved me a lot of time and money with their efficient responses.

It was a bit of time before I got back to the website. In the interim, I had learned more about what a great CRM RICH CRM provides. Believing I should know what I am getting into before I hire someone to do it, I decided to jump in and learn all about the wonders of relationship management. It's from this completely novice perspective that I have been riddling RICH CRM support with questions. Every time, they responded thoroughly and patiently. I look forward to learning and growing with your CRM and appreciate the support you provide your less than savvy customers!
Catherine Iste, HumintAdvisors.com
RICH CRM is definitely a great communication tool and helps me communicate with both the groups I lead and the communities I serve.
Karen Carlsen-Carney, Partner, Advantage Performance Group
First of all, thanks for helping us get our information into RICH CRM. It is fantastic! Thanks again, this is so much easier than any other CRM. Plus, we really appreciate all of the support.
Barbara Cavanaugh, Allstates WorldCargo
The Teamr/RICH CRM site has been a great resource for me. I first used it to manage a soccer team. Currently I use it for an attorney's association. Very creative and well thought out.
Rick Winblad
I implemented Green Rope in December of 2012. The CRM has been amazing and there have been no surprises. I have used many other CRM's including the big ones and Green Rope does as much if not more for a fraction (stress fraction) of the cost. Great product, great support, don't let the low cost fool you.
Spencer Evans, UsedEverywhere.com
RICH CRM was so instrumental in helping us coordinate our charity event! We had 30 people pre-register. We were hoping 60 would show up. We ended up with 90 people! Our max was 100. We are very happy with the result and would like to thank RICH CRM for all your help.
Effie Stone, The Spoon
By simplifying and streamlining many of our basic business operations and marketing (such as our web site, contact management, and email marketing), RICH CRM has allowed V Corp to concentrate on its core business of developing advanced mathematical algorithms for "beyond state-of-the-art" performance in next-generation electronics and communications systems. V Corp is a small technology firm with limited resources, and we benefit greatly from RICH CRM's efficiency-enhancing features and intuitive, easy-to-use interface (without the unnecessary complexity and long learning curve of competing products). Since using RICH CRM, V Corp has nearly doubled its year-to-date revenue with an increasing number of new prospects in the pipeline.
Dr. Scott R. Velazquez, President, V Corp Technologies, Inc.
RICH CRM is a great product from beginning to end. The staff has been so helpful! They transferred my data and gave me a personal lesson on how easy their software is to use. Thank you RICH CRM!
Jessica Larios, Owner - The Wildlife Company
RICH CRM has been an incredibly effective CRM tool for Sustainable Surplus. This is such an all-encompassing program that has the capacity to grow with the organization. Its technical support staff is very responsive! We have new sign-ups almost every day and we definitely benefit from the ability to track our results of our online campaigns. By gauging website page visits, RICH CRM helps us understand our visitor's interests.
Sue Prelozni, Founder - Sustainable Surplus Exchange
Thanks to RICH CRM, I now have one user-friendly platform system where I can build, manage, and grow my contacts. RICH CRM to me is like having my own personal assistant without the cost of one! The depth that RICH CRM allows me to go in while building and managing my contacts help me take my business to a more personal level with my customers. RICH CRM helps me build my business, and strengthen relationships.
Erin Fader, Owner - Erin Fader Jewelry Design
We have been using RICH CRM for our website and Customer Relationship Management for a few years now and find it extremely helpful and user friendly, not to mention cost effective in compared to competitors. Sending our monthly and weekly event advertisements has never been easier, all while being able to post directly to our website and social media from one dashboard.
Nicolo Becucci, Owner - Crepes & Corks Restaurant & Wine Bar
As a personal trainer, every second counts and the more clients I can fit into my day the more successful I can be in helping as many people as possible get fit and healthy. Green Rope allows me to keep track my clients profile and statistics: weight, body fat, 1 rep max, heart rate etc. I can see where we started and keep records of where we are to date. When you are as busy as I am, having someone else remind me of the details is what's important. Thanks RICH CRM!
Michael Cummings BSPT, CSCS, Premier Fit Club
RICH CRM has enabled my chiropractic practice to effectively put in place a marketing campaign and educate my patients with personalized monthly wellness newsletters. Within in minutes, I can easily design a professional newsletter and monitor my campaign by using RICH CRM's tracking system. I routinely use RICH CRM to stay in touch with my clients by sending welcome letters, thank you notes and birthday cards. In the past, I have outsourced my marketing campaigns, but nothing has been easier to use and more cost effective than RICH CRM.
Kyle Tetz, DC, ProRehab Chiropractic Wellness Center
I LOVE LOVE LOVE how easy this is to use! It's super awesome! THANK YOU SO MUCH! Exceeded my expectations. You guys rock!
R. Corea - Pacific San Diego Magazine
I LOVE RICH CRM! I am telling everyone about it - it is so wonderful! Thank you!
C. Curry - SEEDS.org
RICH CRM is very user-friendly and works well for me. It does exactly what I need to manage my group!
C. Richards - Grill Adventures
I just wanted to say how much RICH CRM has improved the efficiency and marketing presence at Buckboard Catering Company. For operations I extensively use the calendar option and link in our Contracts and Analyses as well as Projects. For marketing I have sent out multiple e-mail blasts and have directly booked events from them (26% read rate with a 10% effective rate). I monitor our Website traffic on a daily basis and have added a web form to our existing website for new sign-ups for our mailing list.
B. Benson - Buckboard Catering
I sure wish I had RICH CRM available to me years ago. RICH CRM simply blows away the other programs I've seen. I'm so glad I've been able to eliminate Aweber, Survey Monkey, and BaseCamp and streamline my business!
S. Escoto - IT Mentor Apps
The American College of Norway is a small educational institution that was in dire need of a good tool to gather, analyze and store information about our current student body, potential students, alumni, as well as staff, faculty and other educational partners. We started using RICH CRM in March and were amazed at how quickly the system has been intergrated into our daily routine. Our RICH CRM account was set up within an hour and large amounts of data was imported in a very short period of time. We could start using RICH CRM immediately! We are constantly learning and developing new, efficient ways to use RICH CRM to manage our organization and to maximize the conversion rate of potential students to current students!
B. Norvang - American College of Norway
RICH CRM's platform is so wonderfully user-friendly, it allows us to strictly focus on our ongoing work at hand: the content management. We log in, do what we need to do, and log out. Quick, easy, done! We thank you and your entire team. It is working beautifully!
L. Marina, Southern California Business Marketing Association
RICH CRM is super cool! After getting setup, and adjusting to a small learning curve and super support from your team, our newsletter blasted out to our network in a matter a very short time (after I transferred the data from MailChimp). Our ticketing and registration, views to our web site are going off! Holy Cow!
Ray Hivoral - San Diego Entrepreneur Center (SDEC)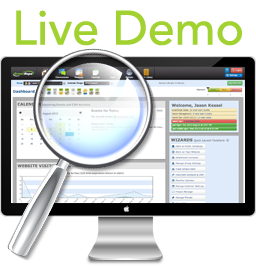 Already have an account? Click here to login.
See how Rich CRM can help you!
Some of our clients: